Return to Crystal Lake Home Page
Gold seekers followed dreams of riches up Pine Valley on their way to Leadville, first on foot or mule, and later on the narrow gauge railroad. In the early 1860s ranchers began homesteading in the area.
A town was established in August 1866. The Denver, South Park & Pacific, a 3-foot narrow gauge line, first arrived in Pine Grove from Denver in 1878. That summer, both passenger and freight service began and continued for 59 years. Pine Grove was the first fueling station west of Denver.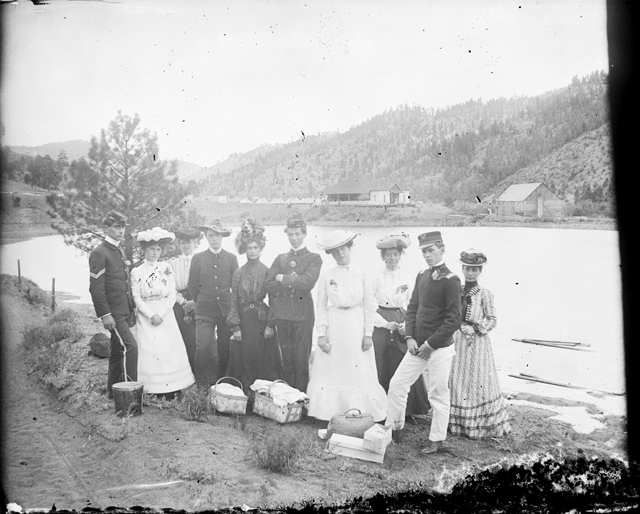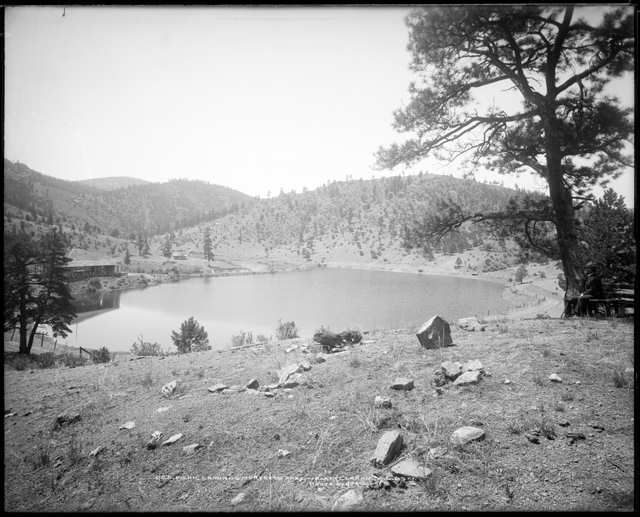 The 42-mile trip from Denver to Pine Grove took 2 1/2 hours and cost each passenger $1.50. After delivering all the picnickers and fishermen to local resorts like Pine Grove and Crystal Lake, the train veered off onto a temporary spur for an occasional stop at Pine Valley Ranch.
In the late 19th century, J.W. Hildebrand, Thomas Busher and the Liming family homesteaded Pine Valley. In 1908, Charlie Eggert, owner of the Eggert Ice Company of Denver (Crystal Lake), purchased the property to harvest ice from the lake. Mr. Eggert's ice operations in the Pine area continued well into the 1920s, Mr. Eggert built ice-storage, a bunk house and the Crystal Lake Lodge. A very popular restaurant was operated at the Lodge from the 1940's until 1972.


The nearby quaint town of Pine Grove has a colorful history dating back to 1872. Pine Ranch Associates LLC (Pine Ranch) was formed in 1993 for the purpose of acquiring an approximately 200 acre property in Pine Colorado that has functioned as a resort in numerous forms since the late 1800's. In the southern section of the property the River's Run at Crystal Lake neighborhood has been created with 11 prime building sites within the gated community. The resort has been operated as a restaurant, bed & breakfast, and event center in the most recent times, and has also been used for equestrian events and camping.

Follow the links below for addtional information on specific elements